Alert
: The UTM builder is available for our new subscription holders (
Marketing and Ads Plus
), as well as for some legacy Starter and Growth plan accounts.
Our Cross-Channel performance dashboard enables you to see the conversion and revenue attribution across all your channels.
This UTM link builder is a tool that allows you to easily tag parameters to all your channels you want to track.
Features
UTM link builder includes macro support which dynamically auto-populates the relevant piece of code for each corresponding field.
For example, if you select Facebook, it will put a piece of code in the "Campaign Name" field that looks something like [campaign_name]) that will dynamically pull the information for that field.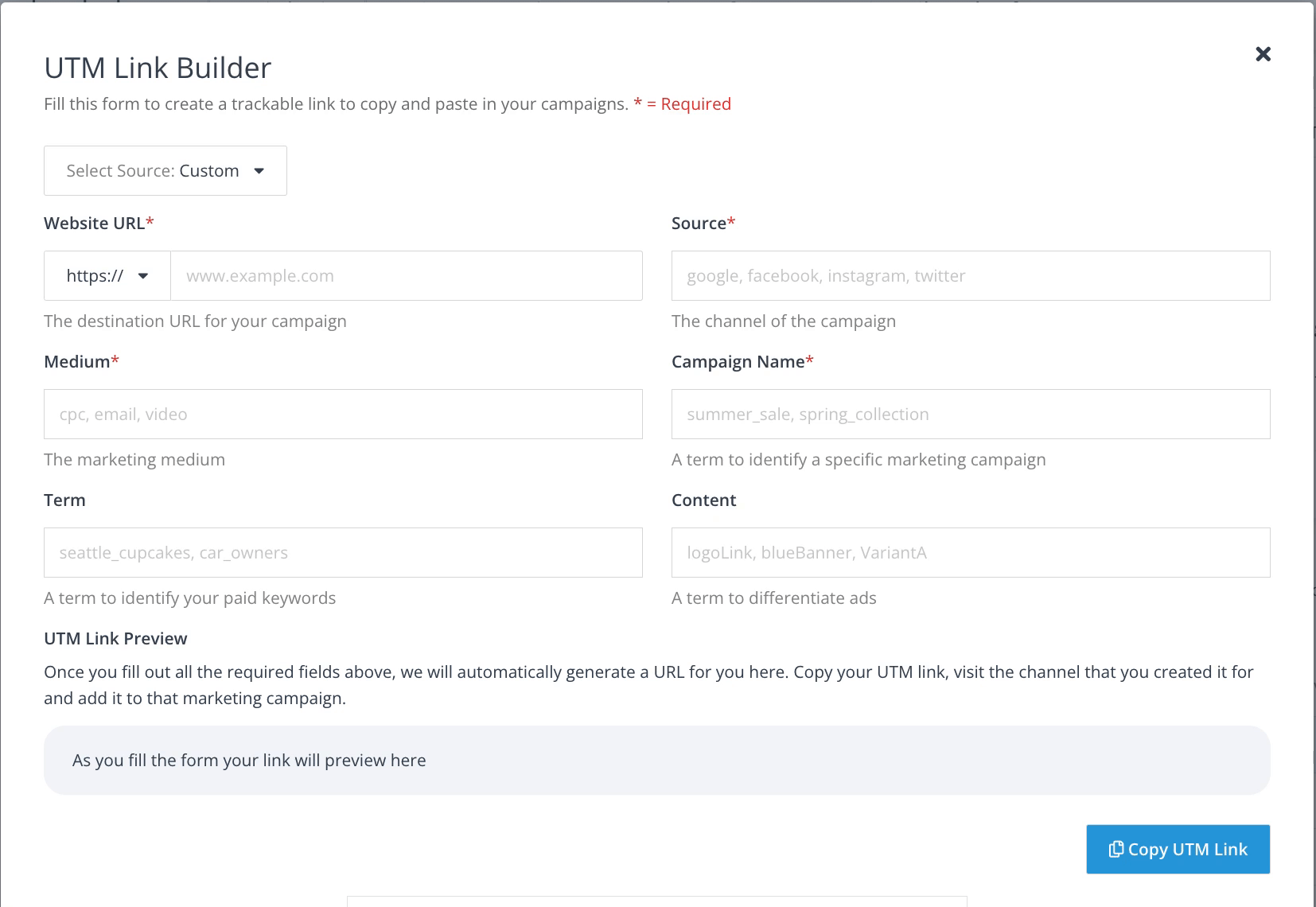 How it works
The UTM link builder guides you in setting up tracking for your channels.
You only need a couple of things to get started:
Our AdRoll Pixel is placed on your website.
UTMs created and placed in the relevant platforms.
How to create a new UTM
Click Cross-Channel under Measure from the left navigation menu.



You can also access the Cross-Channel Performance Dashboard from the Homepage.



If you don't have any Cross Channel Attribution configured yet, you will be dropped into the setup checklist. You can access the UTM link builder by clicking Start Tagging and then clicking UTM Link Builder from the pop-up modal.


Click the Create UTM button to access the UTM link builder.





Once you're in the UTM link builder, s

elect your channel from the drop-down. You'll notice that most f

ields will be auto-populated dynamically with relevant macros based on the channel selected, but yo

u can also manually edit any field.




When you're finished, click Copy Link to copy the UTM link to your clipboard then click Done.

Login to the channel's platform that you created the link for and paste the UTM link.