Purpose: Identifying the channel (utm_source) that is boosted by AdRoll activity. This helps determine how AdRoll activity influences the other channel activity and vice versa and if the combination is driving higher AOV or faster time to purchase, consider increasing the opportunity to coordinate by mirror audiences targeted and ensuring budget is not limited for either partner.
What to look at: Conversion Paths, sorted by: Top Path, Revenue (if applicable)
What to do next: If AdRoll is commonly working with one channel, i.e. Top Paths include AdRoll and Sailthru, compare creatives and CTAs - continue to align the messaging.
Why we like it: Instead of jumping back and forth between Google Analytics and AdRoll, performance credit can be spot-checked in one place.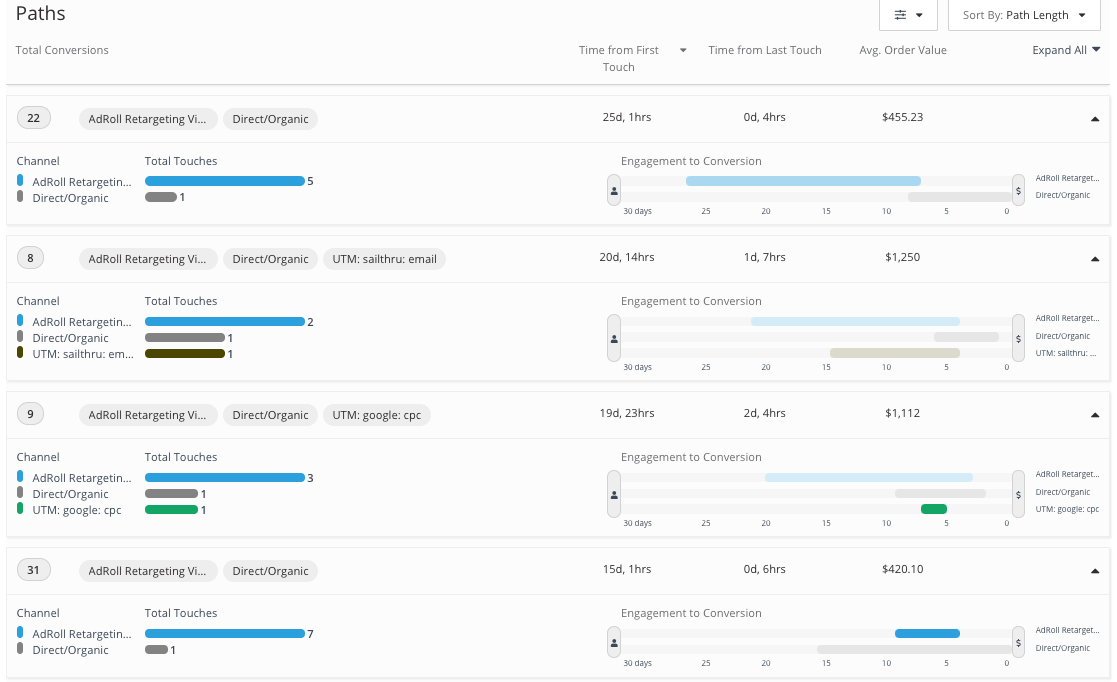 Impact on Performance and/or Spend: Allows for coordinated cross-channel optimization based on 2 channels that are driving performance for a key metric. Helps tell a better story of coordination to your business partners and internal stakeholders.
Marketing Mix: Between 5-7 channels and actively spending with AdRoll.