Question
Do I need the GDPR banner if my business isn't based in Europe or Brazil?
Answer
The GDPR banner is only required if the business targets visitors from Europe or Brazil. Our system automatically identifies if the account does not require a GDPR banner.
Navigate to the Settings tab.

Scroll down to the GDPR section.

Select the 'No Banner' option if available.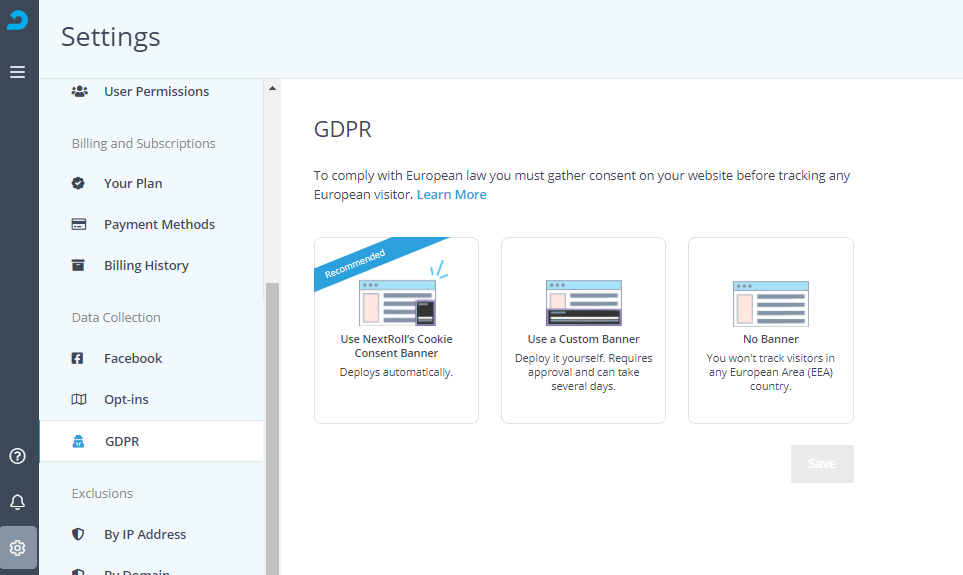 To learn more about GDPR guidelines, check out Privacy Compliance: General Data Protection Regulation (GDPR) and ePrivacy Directive.