If you use PayPal Standard to collect payments, your visitor has to leave your website to complete the transaction. That makes conversion tracking a little trickier.
To make sure that you are tracking conversions accurately, make sure that PayPal is redirecting your user back to an order confirmation orthank you page after the transaction is complete. You'll set this up when you set up your PayPal button.
Hoe zet ik conversie tracking op als ik PayPal gebruik?
1. Log in to your PayPal account.
2. Navigate to "Tools".

3. Klik op "PayPal-knoppen."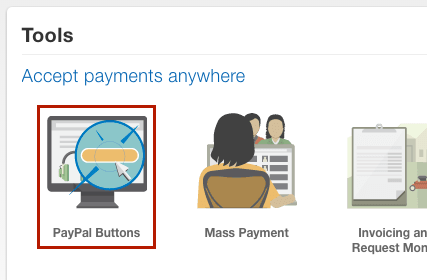 4. Alle reeds eerder gemaakte knoppen zullen hier verschijnen. Als u een bestaande knop wilt bewerken, klik dan op "Actie" naast de naam van de knop die u wilt bewerken. Anders klikt u op "Nieuwe knop maken".

5. The option to redirect users back to a page on your website is in Step 3: Customize advanced features (optional). Click open this section.
6. Check the box next to "Take customers to this URL when they finish checkout" and enter your order confirmation or thank you page URL. Make sure that you verify that the URL entered is correct - if not your users will see a 404 error page.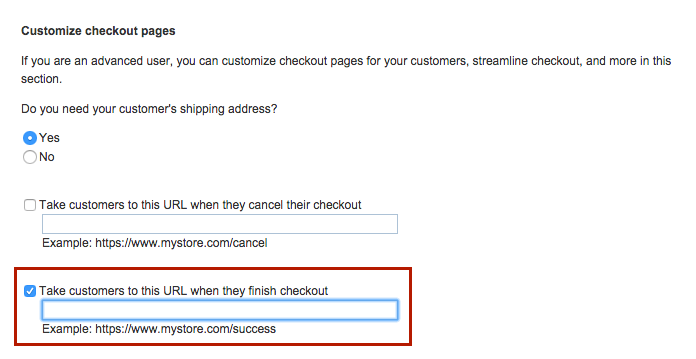 Weet dat u ook een aangepaste pagina kunt instellen indien uw bezoeker annuleert.
7. Klik op "Wijzigingen opslaan" om te bevestigen (of "Knop maken", als het een nieuwe is).

8. Set up a conversion segment on the Audience tab of your AdRoll dashboard that is tied to the URL of your conversion page.