You can set up a schedule for your retargeting reports to be emailed to you and any other users within your AdRoll account.
Note: This is not currently available for AdRoll Prospecting or Email reports. 
Navigate here to Scheduled Reports, or from your dashboard:
Find Scheduled Reporting on the right side of your homepage.
Or, in the Settings icon menu in the top right corner, select Scheduled Reports.
Here, you can see all of your current scheduled reports, as well as schedule a new report.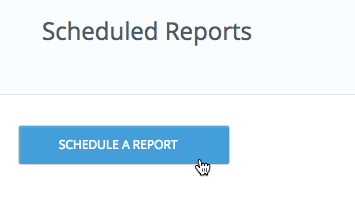 Report Types
Choose from a list of report types to schedule: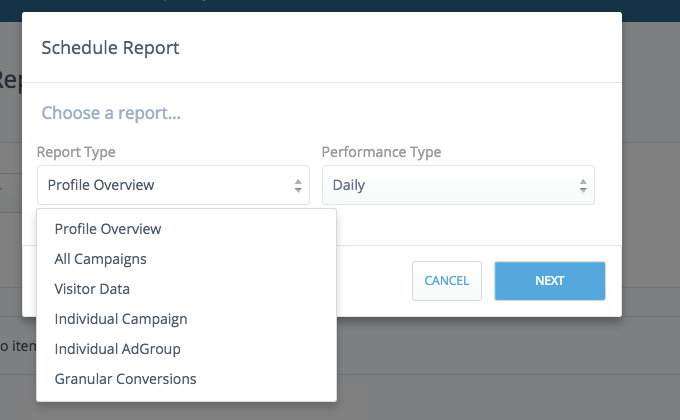 周期
Set your report frequency to daily, weekly, or monthly.
You can also choose to receive "month-to-date" metrics.
If you select a weekly frequency, select which day of the week you want to receive the report.
Note: All reporting and scheduling uses the UTC time standard. 
Recipients and Messaging
You can select any users on your AdRoll profile to receive reports.
Note: Add more users to your account so that they can receive scheduled reports by going to Additional Users.
Enter a subject line for the report email.
You can also add a Custom Message to the email.
Click Save to schedule your report.
Scheduled Report Emails
Your scheduled reports will be emailed to recipients on your selected cadence.
Simply click the link in the email to download your report!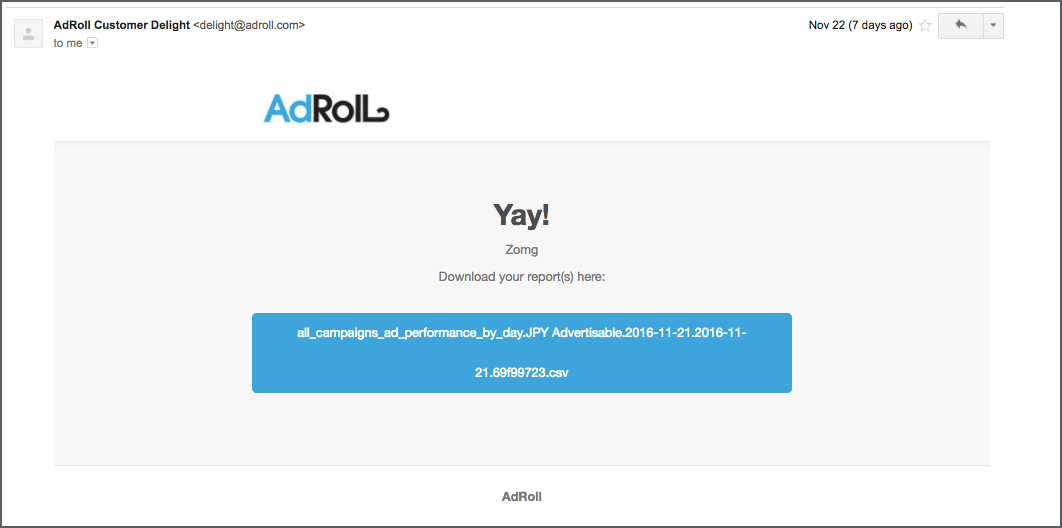 FAQs
How do I edit or delete a Scheduled Report?
In the Scheduled Report section, there is an option next to each report to edit or remove.
Edit allows you to uncheck recipients you no longer wish to receive the report.
Remove allows you to completely delete the scheduled report.

What if I am not receiving a scheduled report?
If you or another recipient are not receiving a scheduled report:
First, check the Scheduled Reports section to make sure that the report has been scheduled, that the email address box is checked for the desired recipient, and that the email address is correct.
Check your Spam folder – the scheduled report emails will come from delight@adroll.com, so you'll want to make sure this address has been added to your contact list.
If you're certain that you set up a scheduled report correctly for the desired email address, then please reach out to delight@adroll.com and we'll troubleshoot this for you.