Connecting Your Instagram Account
Antes de empezar, querrá asegurarse de que sabe lo siguiente:
Your business's Instagram account and password
A Business Manager account for your business (detailed below)
Set up Facebook Business Manager Account
If you already have a Business Manager account set up, skip along to connecting your Instagram Account. 
1. Go to business.facebook.com. Click "Create Account."


2. Add in your Business or Page Name and click "Continue."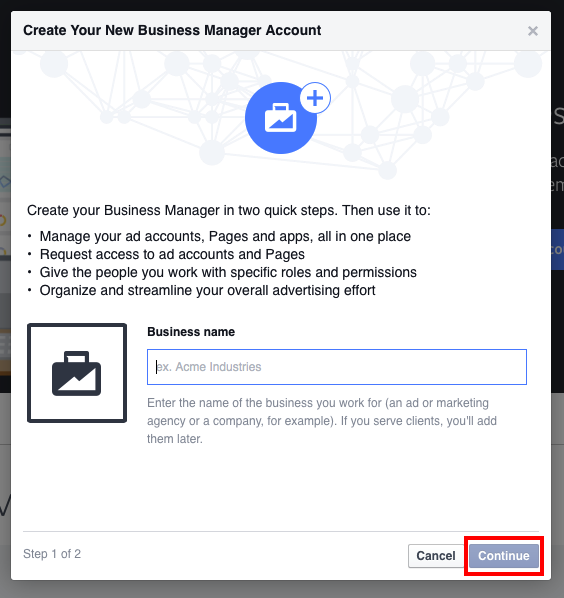 3. Enter your name and work email address, and click on "Finish."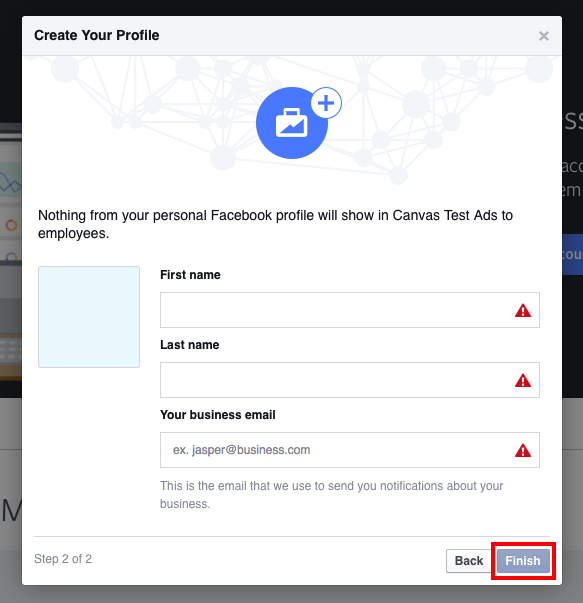 4. Welcome to the Business Manager dashboard!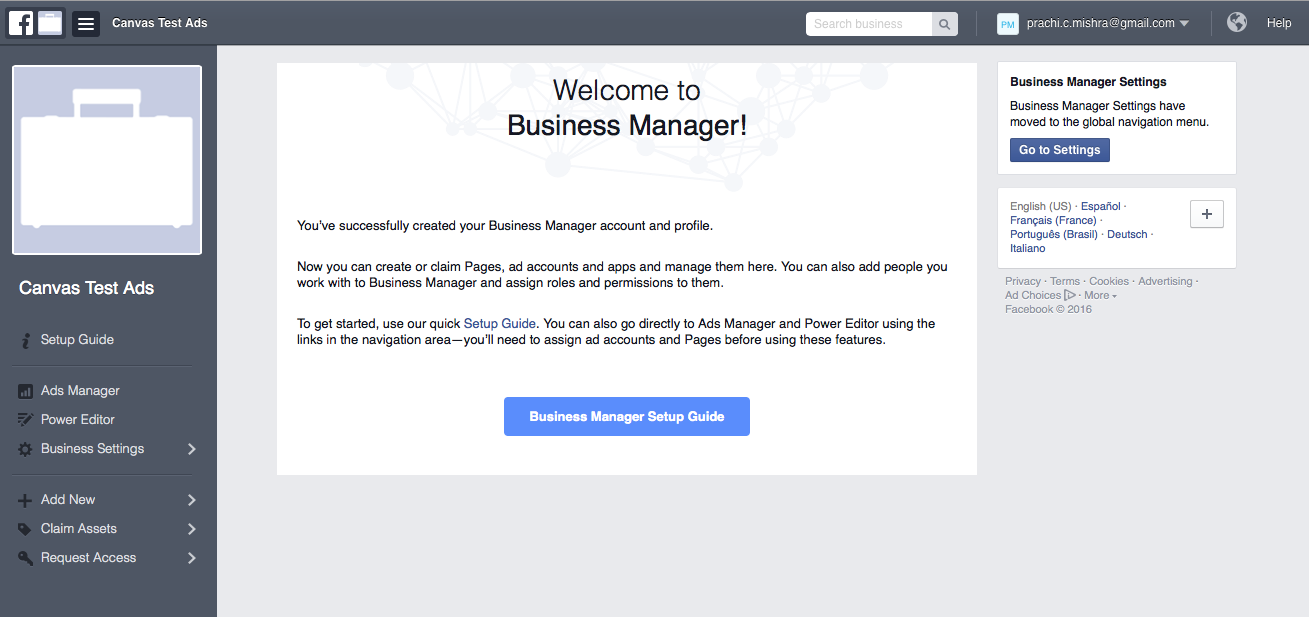 Connect Your Instagram Account
To run ads on Instagram, you will have to connect your Facebook account to your Instagram account by claiming your Instagram account.
1. Log in to your Business Manager dashboard, and click on the "Business Settings" button. In the option bar that opens, click on "Instagram Accounts."
4. Enter in your Instagram account's username and password, and press "Next." Select your ad account (missing in the image), if you have one and click "Next." Otherwise, you may click on "Skip."
5. A confirmation will pop up letting you know that your Instagram Account has successfully been added. Click "Done."
Assign AdRoll as your Partner
For AdRoll to serve ads on your behalf, Facebook requires you to assign AdRoll as a Partner. 
1. Click on "Assign Partner" and Enter in 10151335266804117, AdRoll's business ID, in the pop-up box. You'll see AdRoll is now added to your dashboard as an Agency Partner.
2. Now, you'll want to write down or copy your Instagram Account ID. It will be located next to "Instagram account ID." You'll need to input this into the AdRoll dashboard. 
3. Now, back in the AdRoll dash, go to the integrations tab, and click on the Facebook icon, and enter in your Instagram account ID into the text field.
 That's it! You're all set!