If you use PayPal Standard to collect payments, your visitor has to leave your website to complete the transaction. That makes conversion tracking a little trickier.
To make sure that you are tracking conversions accurately, make sure that PayPal is redirecting your user back to an order confirmation orthank you page after the transaction is complete. You'll set this up when you set up your PayPal button.
¿Cómo configuro el trackeo conversiones si utilizo PayPal?
1. Log in to your PayPal account.
2. Navigate to "Tools".

3. Haga clic en "PayPal Buttons" (Botones PayPal).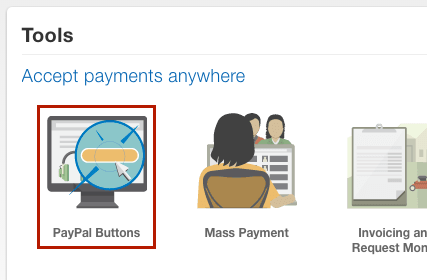 4. Aquí se mostrarán todos los botones que haya creado anteriormente. Si va a editar un botón existente, haga clic en "Action" (Acción), junto al nombre del botón que desee editar. De lo contrario, haga clic en "Create new button" (Crear botón nuevo).

5. The option to redirect users back to a page on your website is in Step 3: Customize advanced features (optional). Click open this section.
6. Check the box next to "Take customers to this URL when they finish checkout" and enter your order confirmation or thank you page URL. Make sure that you verify that the URL entered is correct - if not your users will see a 404 error page.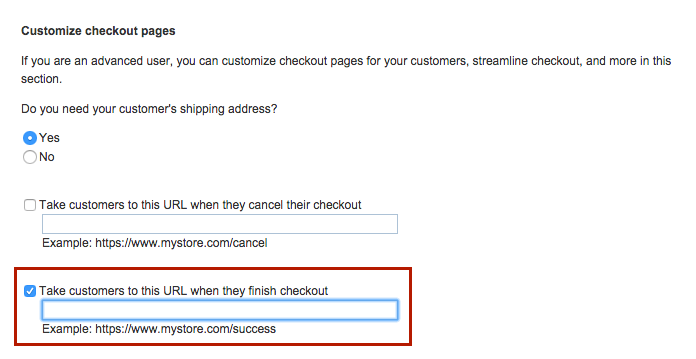 Ten en cuenta que también puede indicar una página personalizada si el visitante cancela la compra.
7. Haga clic en "Save Changes" (Guardar cambios) para confirmar (o en "Create Button" [Crear botón] si se trata de uno nuevo).

8. Set up a conversion segment on the Audience tab of your AdRoll dashboard that is tied to the URL of your conversion page.