Alert
: Feature availability may vary. See
here
for more details.
Question
On which placements will my social ads serve?
Answer
We aim to serve your social ads on every ad placement across Facebook and Instagram. It is advised to run ads across all placements for optimal performance and reach. However, you also have the option to manually choose your own ad placements while setting up a campaign.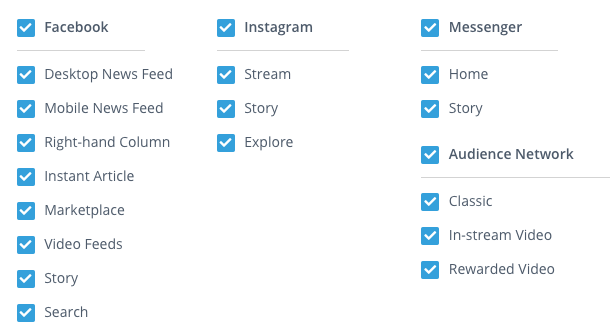 To learn more, check out Social Ads Placements.