Save time setting up by connecting your Shopify store to AdRoll. Within a few clicks, we'll automatically configure settings such as your shopping cart URL and product feed. All you need to do is connect and we'll take it from there.
To connect AdRoll to your Shopify store:
1. Click View all available integrations and select Shopify.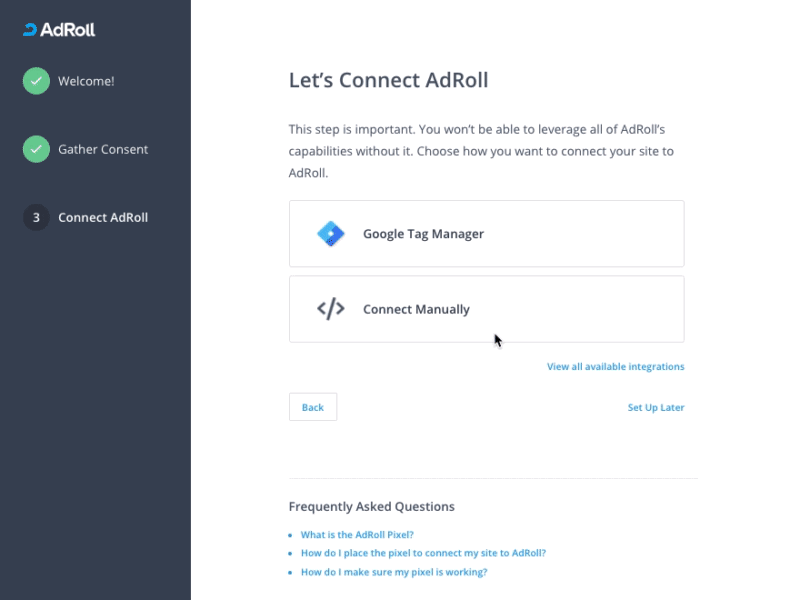 2. Click Connect Shopify Store.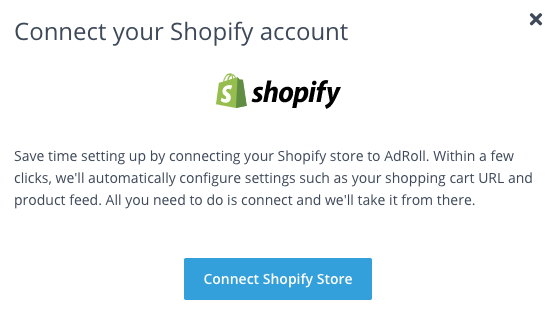 3. Click Install App on the next page.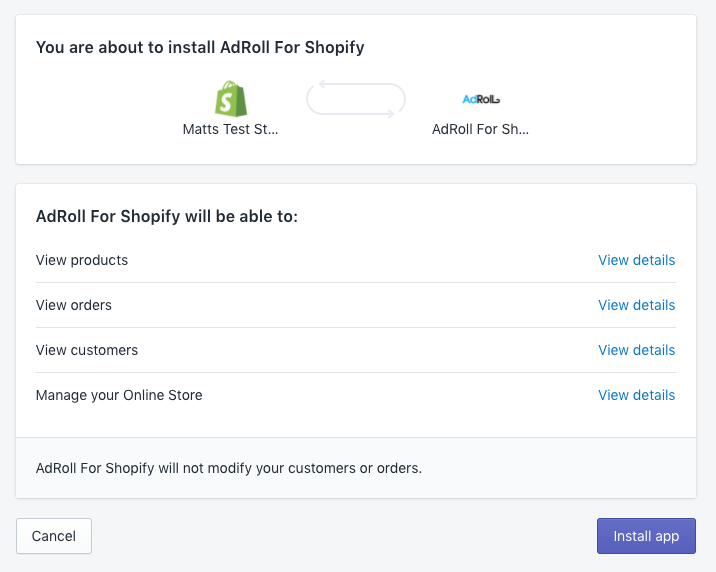 4. Click Done on the next screen