Your clients want results, which can often lead to campaigns that only focus on conversions, revenue, and leads. This has severe long term impacts and can lead to lower customer lifetime value (LTV) and higher overall customer acquisition costs (CAC). We're here to help you distribute, measure, and optimize for better brand awareness campaigns, increasing your ability to win business and capture more budget.
Why is brand awareness critical?
A brand awareness specific campaign allows you to tell a brand story in a way that resonates with the audience and creates a connection. Potential customers appreciate this connection in more ways than one. 59% of consumers in a recent survey said they prefer to buy new products from brands they are already familiar with. Investing in a long-term brand awareness strategy sets your clients up for increased lifetime value (LTV) and lower overall customer acquisition costs (CAC).
Why is AdRoll the best partner for my clients' brand awareness campaigns?
The marketing landscape is increasingly complicated. To win business and capture larger budgets, you're required to be an expert on distribution, measurement, and optimization on many different channels, most of which operate in silos, leaving you with a few problems:
Extra time spent duplicating work across platforms
Incomplete or inaccurate cross-channel attribution
An obstructed view of the overall customer journey
Since 2007, we've been in the business of helping business create smarter online marketing strategies. We put that experience to work solving the brand awareness puzzle. We combine seamless video and static ad distribution on Facebook, Google, Instagram even more with our powerful machine-learning and AI capabilities for better targeting and customer insights. We've wrapped all of that up with cross-channel attribution to provide you and your clients the long-term customer insights you need to help prove results for your clients.
How can these campaigns be targeted?
We provide a diverse set of targeting strategies to help you find the right target audience and make an impact on their decision-making process. Our targeting capabilities fall into three main categories: contextual, demographic, interest, and lookalike targeting.
Contextual targeting

Showcase your client's brand on content that they should be associated with and/or is relevant to their industry.

Demographic and interest targeting

Select the attributes of the target audience and we can launch strategies targeting these audiences.

*only available in NAMER

Lookalike targeting

Remove the limitations & let our algorithm identify new shoppers who look & act like the client's current customer base across the web to bring new, high-intent audiences to your site.
How can I prove to my clients that their campaigns are successful?
The primary thing we are trying to impact with your AdRoll brand awareness campaigns is quality new site traffic. We offer insight into the following metrics:
Reach
New Visitors
Non-Bounced Visitors
We recommend that you look at each of those metrics regularly to determine how much traffic your campaigns are driving and the overall quality of that traffic.
While brand awareness campaigns should be set up to increase awareness of and positive sentiment towards the brand or product, we know that revenue is the final word in the success of all marketing campaigns. That's why we have a full-funnel attribution tool that allows you to see how your campaigns are impacting your client goals, even if they're not driving them directly.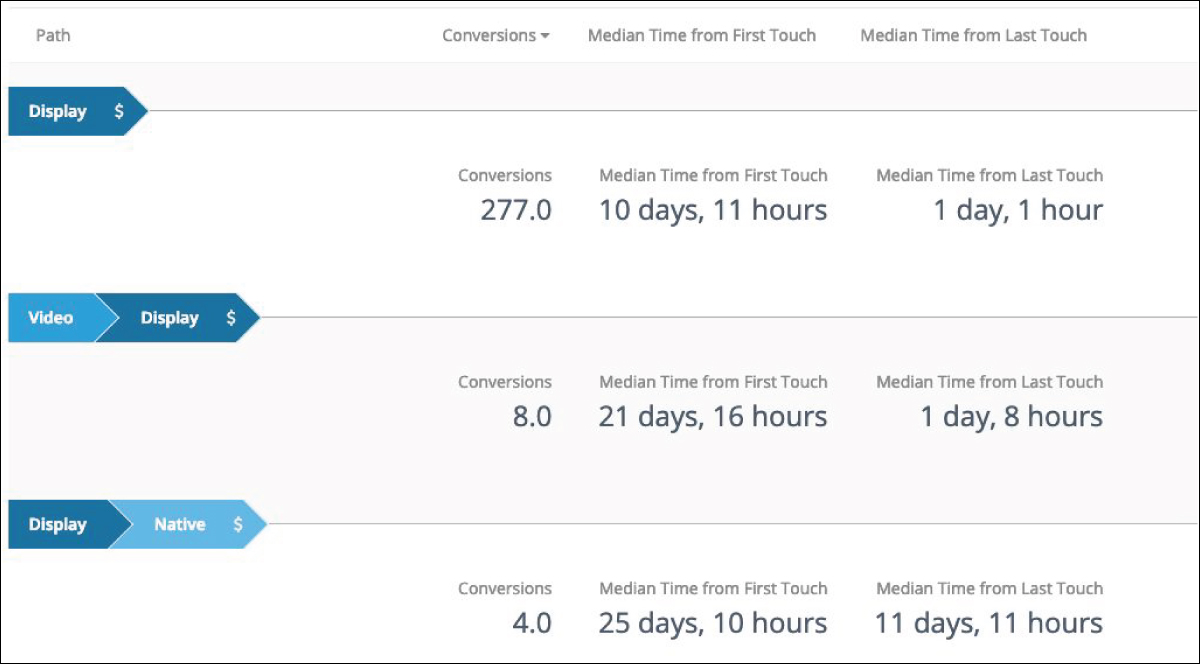 Don't just take our word for it
Here are are just a few of the customers who've had great results using AdRoll's Ecommerce Marketing Platform.
Volcanica Coffee
Payton Jewelry