A Contact is any human that has interacted with our customer's website, for whom you have identifiable attributes you can use to contact them on a 1:1 basis, if you have permission, for example, email address, as well as a view of the information available about those individuals.
Contact audiences can be used in your ad campaigns and also targeted or excluded in email newsletter campaigns, including preview capabilities that give you a real-time indication of audience size, before you send a newsletter campaign.
Accessing Your Contact Audiences
You can access your contact audiences within the Audiences section of the left hand navigation, by clicking on Contacts.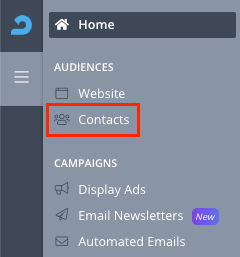 This will take you to your contact audience lists, including Shopify lists (for Shopify integrated customers), Pixel Web Lists, CSV Imports, and CRM lists.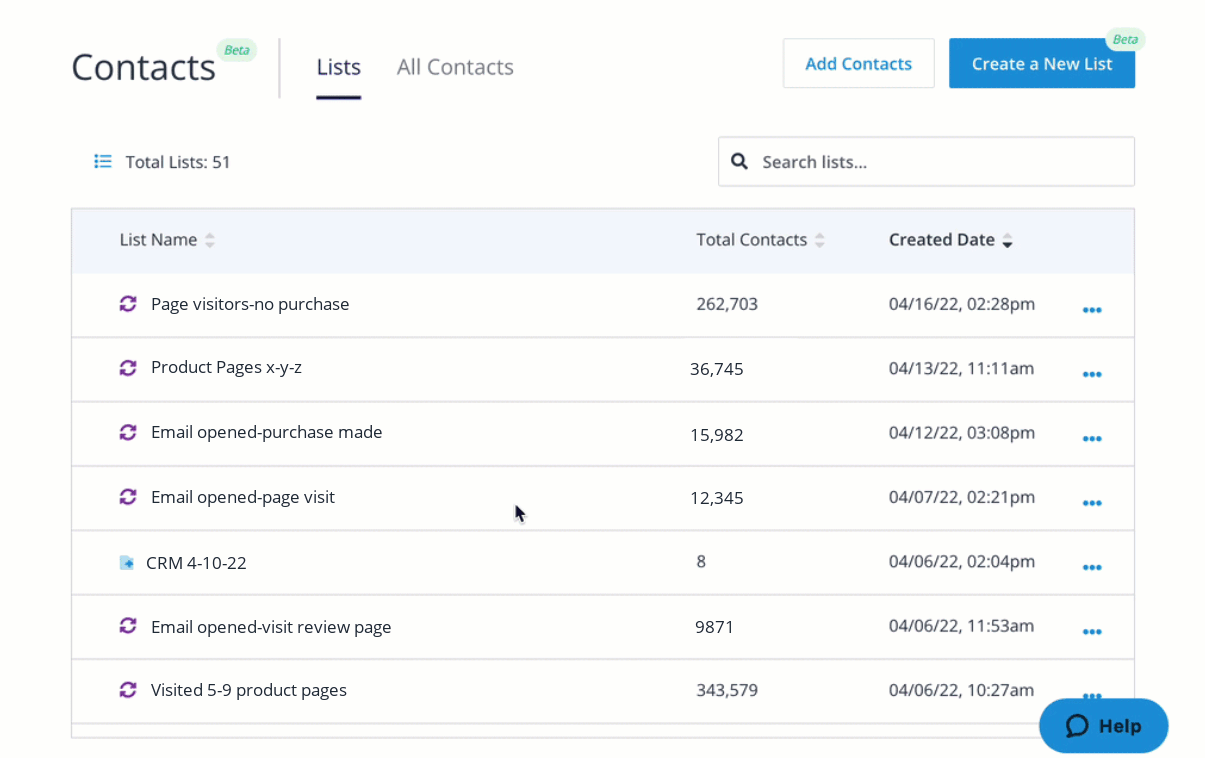 A count of total contacts within each list contains:
Count of total contacts

Date the list was created
Contact audiences may be sorted in ascending or descending order by:
List Name

Total Contacts

Created Date
You may also filter the lists by searching with the name or part of a name.

Viewing All Contacts within a Contact Audience List
Clicking into a List reveals all of its member Contacts sorted by most recent Last Activity Date. You can show or hide Anonymous contacts using the checkbox. You can search for contacts by name or email address to locate an individual Contact.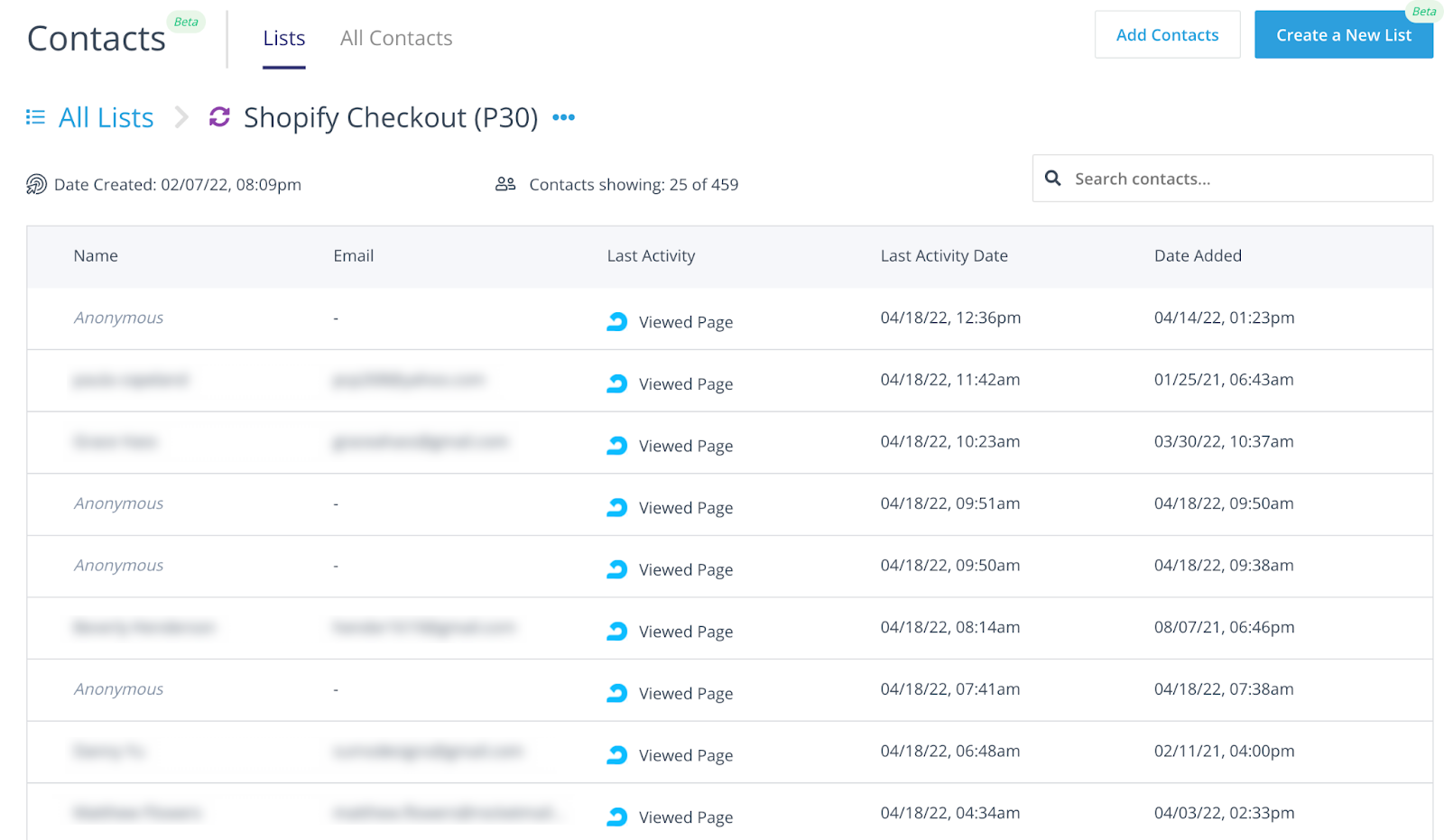 Viewing Contact Profile Details
Clicking on an individual contact's email address will take you to the Contact Profile for that individual contact where you can see their attributes, email channel status, event trail, and lists that they are a member of.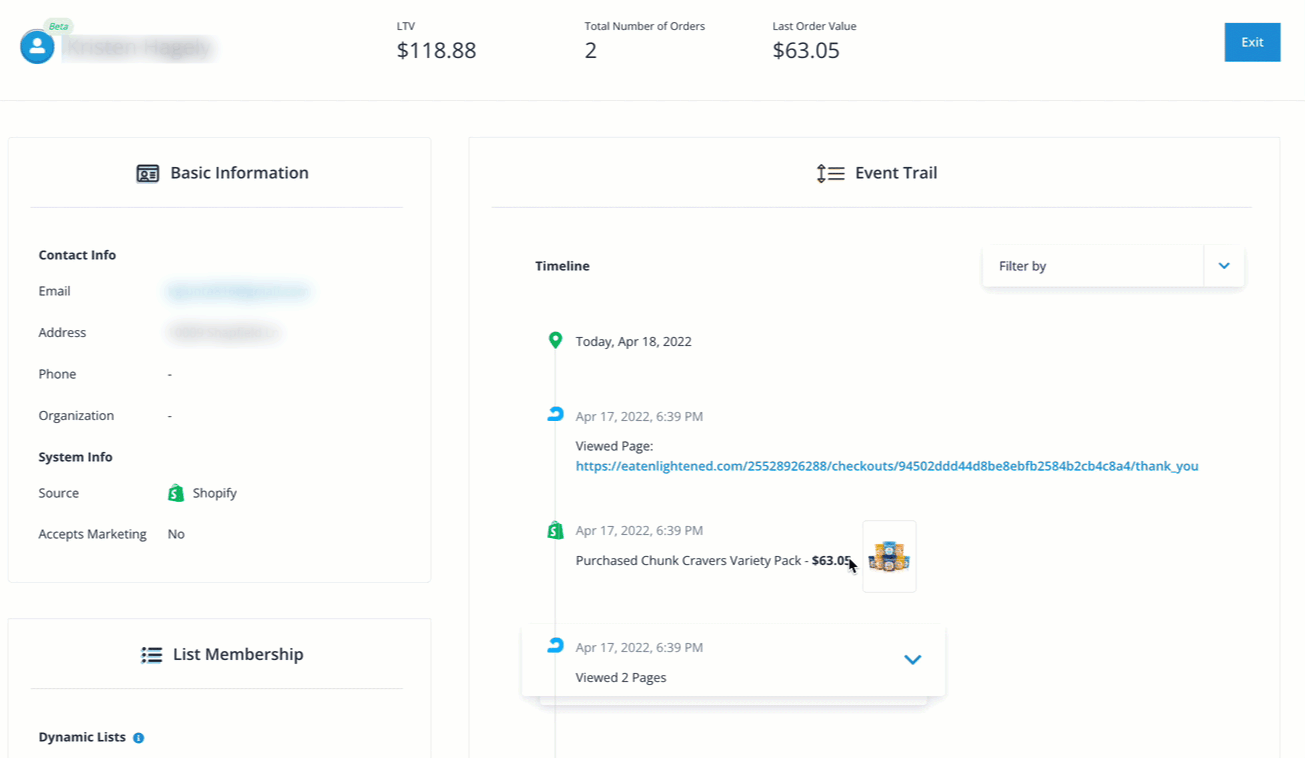 At any time, you may click Back to segment to return to the contact list view for a contact audiences list.