Harness the power of AdRoll platform and learn how you can leverage each one to grow your business.
Create Ad Campaigns
Whether you want to build your brand or bring back visitors and past customers, AdRoll makes it easy to create ad campaigns across the web, mobile, and social platforms. Our ecommerce marketing platform eliminates complexity and breaks down barriers between publishers and platforms, allowing you to quickly and easily launch and analyze cross-channel campaigns — all in one place.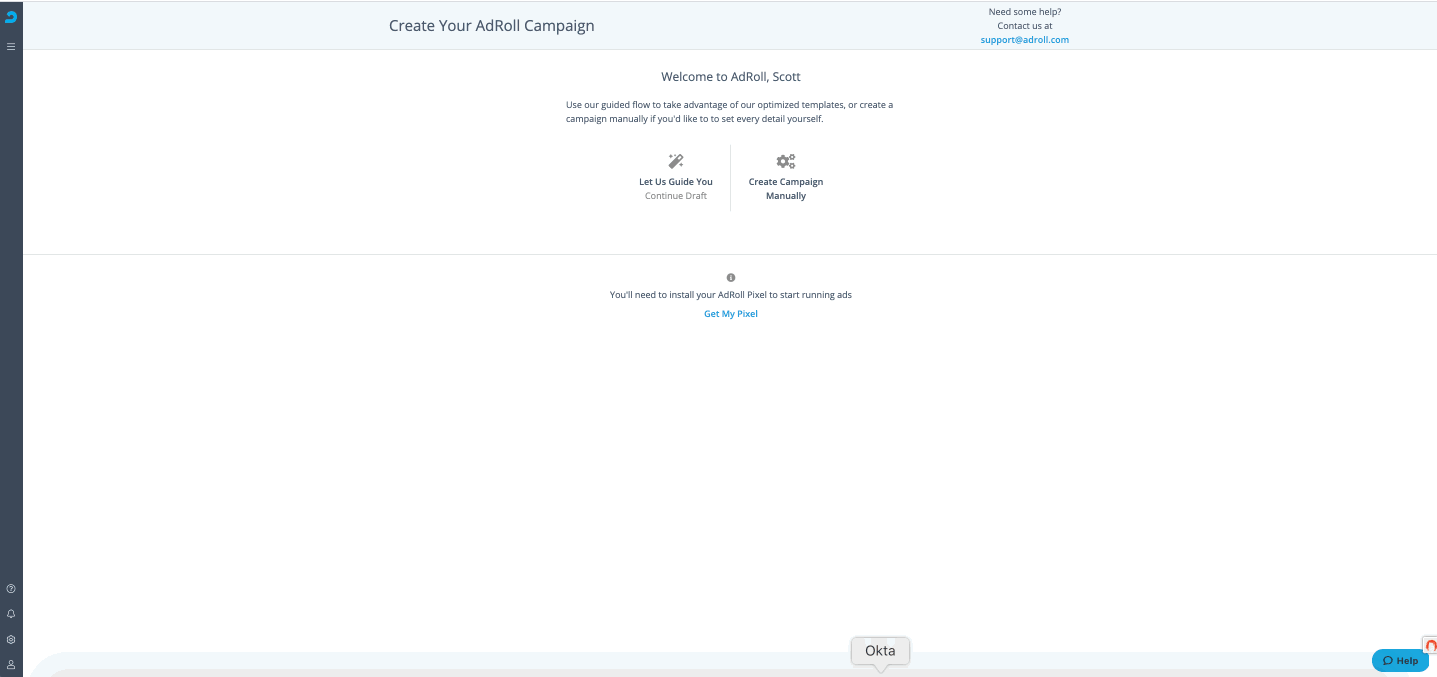 Build Email Sequences
Designing and deploying email campaigns has never been as fast or easy. AdRoll's easy‑to‑use email builder has the tools you need to quickly deliver customized message that break through the noise.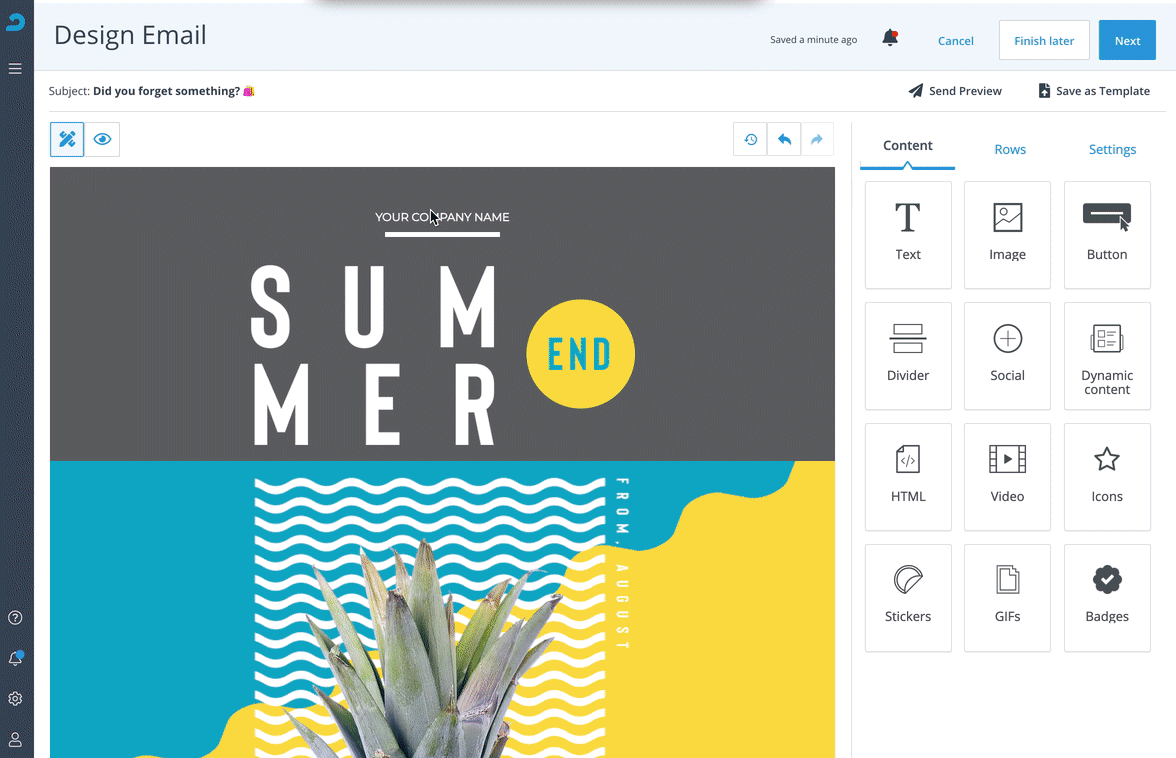 Our email product is designed to be flexible and simple to use. The emails are all mobile optimized to work across all devices, plus you can preview how your email will appear on various devices before sending.
Learn how to Set Up AdRoll Email.
Personalize with AI-Driver Product Recommendations
Product Carousel delivers tailored product recommendations in an overlay on your site. Product Carousel influences your shoppers on their path to purchase by showcasing products they've shown interest in or will likely be interested in during their shopping journey.

Setting up a Product Carousel is easy, with no coding or development work required. You can also customize the carousel to fit your site's brand so it seamlessly integrates into your site.
Learn more about AI-Driven Product Recommendations.
Access Cross-Channel Measurement
Take the guesswork out of your marketing. AdRoll Measure is a cross-channel measurement and attribution solution that brings all your paid marketing campaign data in one place. With this unified view, you can surface insights like the top channels, events, and devices your customers interact with the most.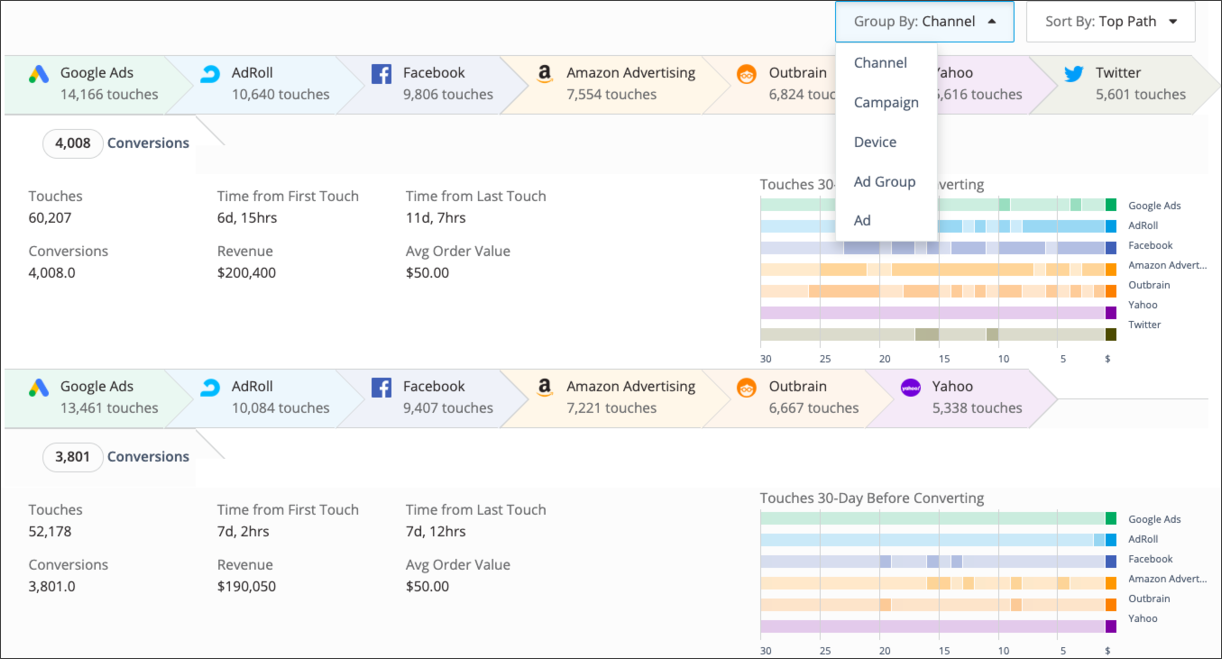 To learn more, check out What is AdRoll Measure?
Dashboard walkthrough video