To create dynamic web ads within AdRoll, you must have a hosted product feed or have one of our supported e-commerce integrations. The images used in these ads are pulled directly from your product feed.
You can create native web ads in both your Ads tab and when you create a campaign. The following instructions are for creation in the Ads tab.
Navigate to your Ads tab.

Click Create Ads and select Web Dynamic Ad to open the ad builder.

Name your ad set under Ad Set Name. This will be your internal naming label at the end of all dynamic web ads in this set.
Drag and drop your logo or select a file from your computer. If you need to change the logo, click the X on the uploaded image and select a new image. Reference the previews to the right to see placement and appearance across all ad sizes and themes.

Select your call-to-action (CTA) or input your own.

Select a color to apply to the theme (the CTA button and/or background color). You can enter the hex code or select from the drop-down color palette.

Select your display price. We automatically pull the pricing component from your product feed to dynamically showcase the price within your ads. You can also choose to hide this.

Select a theme. This will preview different styles, interactions, and layouts for your ads. You can click each ad for a larger preview and to interact with the ad animation.

Select Create Ads and add these ads to your dynamic web campaigns. 
Advanced Options allows you to enter any tracking you would like to append to your ads.
Note: URL is the product URL, so 3rd party click trackers (e.g. Doubleclick) or tracking parameters (e.g. UTM parameters) are dynamically appended to each product URL.
Ad Sizes
Your dynamic web ads will appear in the following sizes:
Medium rectangle: 300×250

Leaderboard: 728×90

Wide skyscraper: 160×600

Large rectangle: 300x600
Edit Ads
You can change the ad name or tracking parameters in edit mode. However, if you want to change any ad elements (logo, CTA, color, or theme), you'll need to create a new ad set following the steps listed above.
Dynamic Native Web Ads
Dynamic native web ads can be created within your AdRoll ad library the same way your native web ads are created. To get started you must have a hosted product feed or be integrated with AdRoll through one of our support e-commerce integrations.
 For more information, check out our report on How to Take Advantage of Native Advertising.
Dynamic native web ads don't require a call-to-action button.
Dynamic native web ads do not require a logo display within the ad - it requires a Brand Name to be displayed.
Creating a longer title and description benefits performance with dynamic native web ads. With more text, the ad looks more like natural content within the webpage it's being displayed in.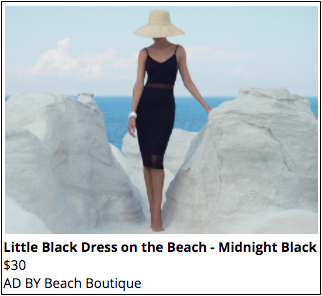 Image: 600x315px or larger pulled from product feed. We automatically crop and zoom the images to fit.
Title: The title will default to the title of your product within your product feed. We recommend longer titles, up to 90 characters.
Description: The description will default to the description of your product within your product feed. We recommend longer descriptions, up to 140 characters.
Brand Name: Display your brand name in 30 characters or less. This is your business name that will display in the ads.

Best Practices
Dynamic ads drive a 44% lift in ROAS and a 115% increase in CTR. While our highly talented team of designers can shape almost any asset into stunning, high-performing web display ads, here are some tips:
Shoot eye catching, high-quality product photos
Products are at the heart of your dynamic ads campaign. Strong product visuals are central to making the sale.
Maintain consistent size/aspect ratio
Consistency in product image size and aspect ratio is visually appealing. With consistent product image sizes, ads of all sizes across all platforms will be better-served. 
Use transparent backgrounds
Transparent backgrounds highlight your product to make it the focus of the ad.
Compose catchy copy and a call to action
Copy should be direct and eye-catching. Communicate customer benefits, appeal to their needs, and provide a clear call to action.
Keep product titles and descriptions brief
Brief titles and descriptions are more likely to grab the fast-moving eyes of former shoppers, especially when products are only displayed for an average of five seconds.
Test to see what works best
We recommend setting up an A/B test to determine what works for you.
Stay fresh
To avoid ad fatigue, refresh the look and feel of your ads. We recommend a creative refresh once per quarter.