The following prepared script can be used to implement enhanced conversion tracking in Celery:
Replace the variables X and Y with your unique advertiser and pixel IDs found in your AdRoll Pixel.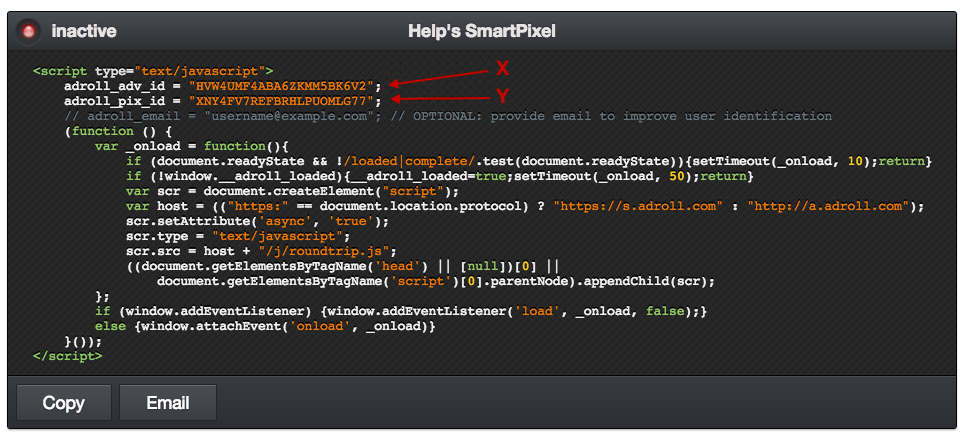 First, find your AdRoll Pixel...
1. Log in to your AdRoll dashboard.
2. In the right sidebar, look for the pixel button. It will either read "Pixel Inactive" or "Pixel Active" depending on if you've already implemented your pixel somewhere else.
Then, activate it.
1. Log in to your Celery dashboard.
2. Go to Settings > Checkout
3. Enter the prepared script, above, in the Confirmation Page- Custom Scripts field.
4. Replace the X and Y variables with your unique advertiser and pixel IDs.
5. Save