How do I choose which Marketo lists to use for CRM segments?
After you've completed integrating your AdRoll and Marketo accounts, turning your static email lists into CRM segments is easy.
In Integrations find the Marketo section and click Select Lists. Choose all your lists or a select few. Each list will populate in your dashboard as a distinct CRM segment.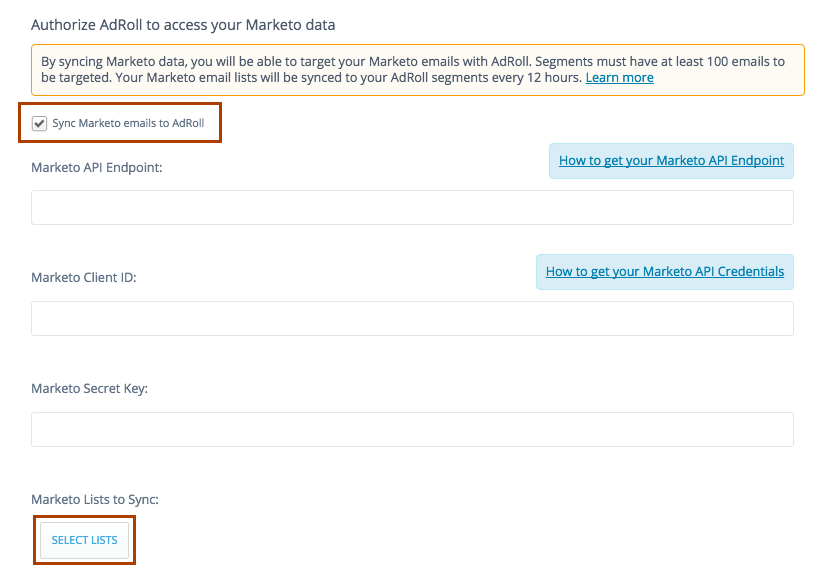 Note: It can take up to 9 days for emails to be matched and show up in the AdRoll dashboard.
Learn more about how Marketo CRM data onboarding works.