Note: These recommendations ensure that your image is high-quality and that your text is displayed across all Facebook placements.
Using more text than the recommendations may result in the copy being truncated.
Static ad guidelines 
Ad image

Your image file must meet the following specifications:

File format: .JPEG, .GIF (static*), or .PNG

File size: 8MB maximum

Image dimensions: 600x315, 1200x628

20% text limit: Facebook notes that images with minimal text are more engaging. Limit any text to 20% of the image surface. Want to double check? Inspect your image with Facebook's Grid Tool.

*Animated images are not permitted on Facebook

Ad text

Once your image is accepted, you'll submit the text portions of your ad:

Text (required): 90 characters recommended, including spaces

This is the main message that you want to share with your visitors.

Your goal is to give your visitors a compelling reason to act.

Title (required): 25 characters recommended, including spaces

This is the headline that appears below your ad image.

Your goal is to grab your visitors' attention in one line.

Link description (optional): 200 characters recommended, including spaces

This is the text that appears below your headline.

Use this field to provide any additional information you want to share, such as a description of what your business does.

*Destination URL: Website or landing page URL

Ad placement

Facebook has four placement types:

Desktop News Feed

Mobile News Feed

Facebook Right-Hand Column (RHC)

Facebook Audience Network (FAN)
 *Destination URL is the address that the user is redirected to after they click an ad. This is the URL that you provide when you create your ad.
Display URL is the URL that appears within the ad. The Display URL is a short and compelling URL within the creative to help improve customer engagement.
This Display URL is automatically pulled from your AdRoll profile. Make sure the URL defined on your advertiser profile is accurate.
Dynamic ad guidelines
Single dynamic ads

Follow these guidelines for the text portion of your single dynamic ad:

Text: 90 characters max, including spaces

Appears in Newsfeed and right-hand column ads.

Title: 25 characters max, including spaces

Appears in Newsfeed and right-hand column ads.

Link description: 200 characters max, including spaces

Appears in Newsfeed ads only.

Carousel dynamic ads

Follow these guidelines for the text portion of your carousel dynamic ad:

Text: 90 characters max, including spaces

Title: 40 characters max, including spaces

Link description: 30 characters max, including spaces
Ad examples
Newsfeed ads (desktop)
Newsfeed ads (mobile)
Right-hand column ads
Facebook audience network ads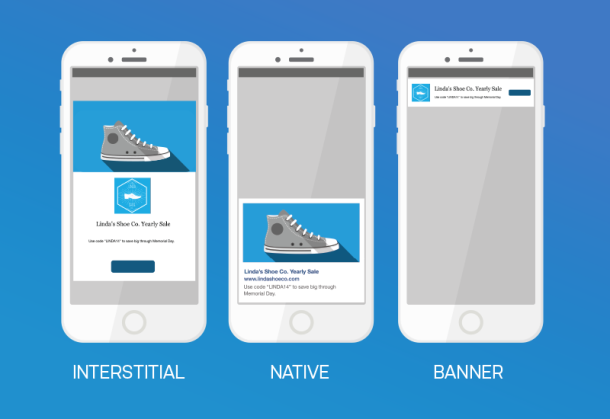 Dynamic carousel ads