After you have connected AdRoll and Marketo via these instructions and waited 24 hours, you can confirm that the connector is working by following these instructions. 
1. From the Marketo Admin UI, search for "Web Services" under the "Integration" folder of Marketo Admin: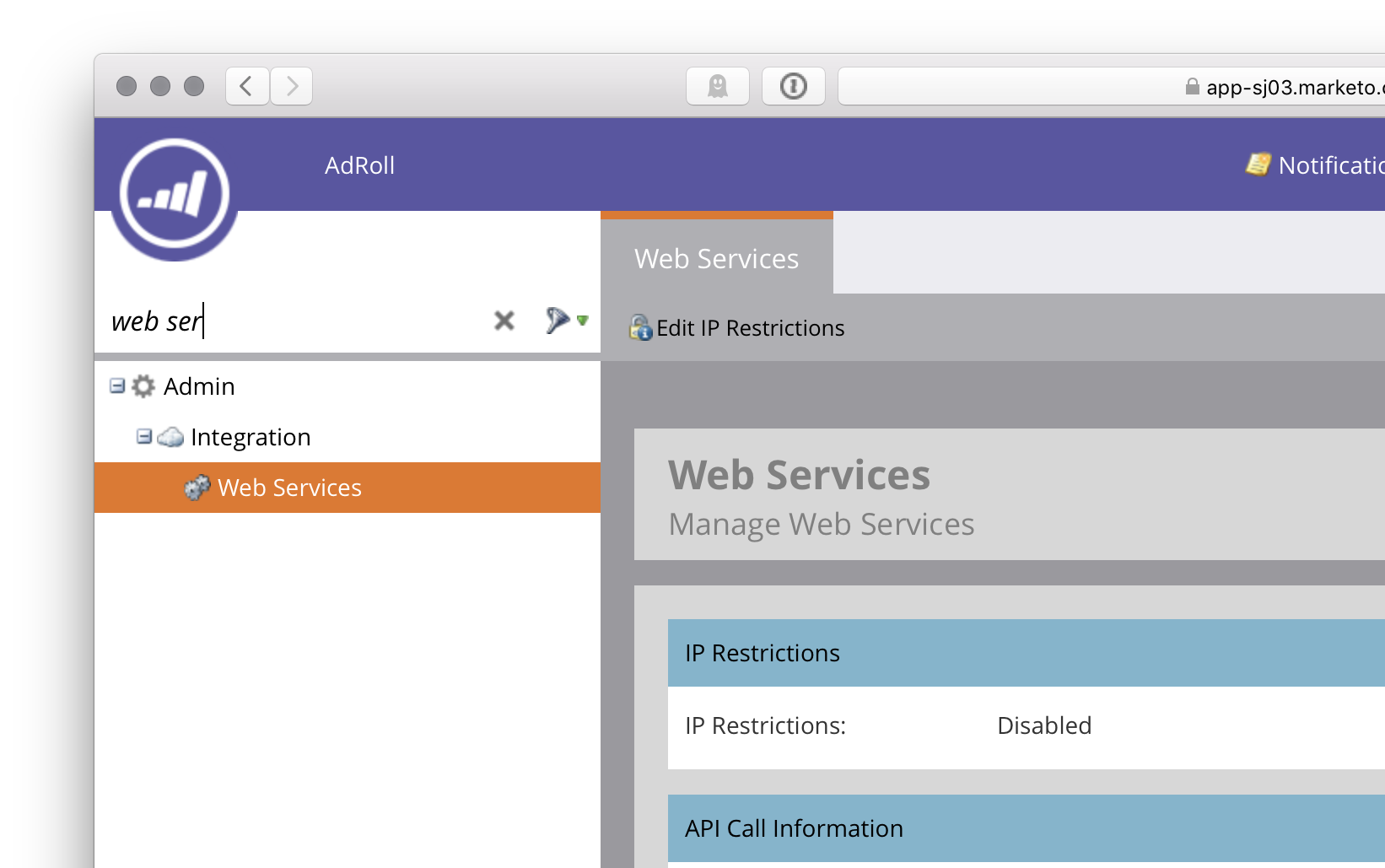 2. Under Web Services, click the link to the right of "Requests in the Last 7 Days":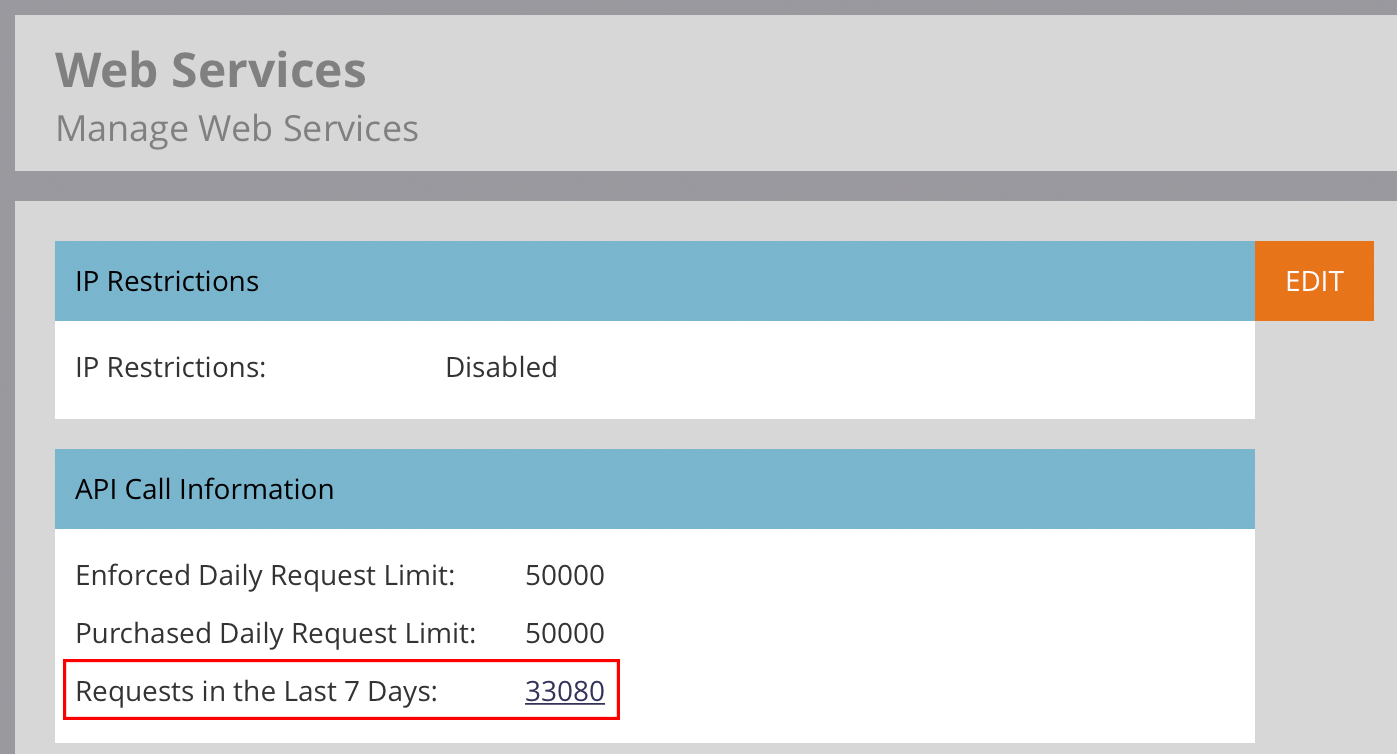 3. Identify which Marketo user you have created and set-up to use with the AdRoll Connector, this is the user that was created in the previous instructions: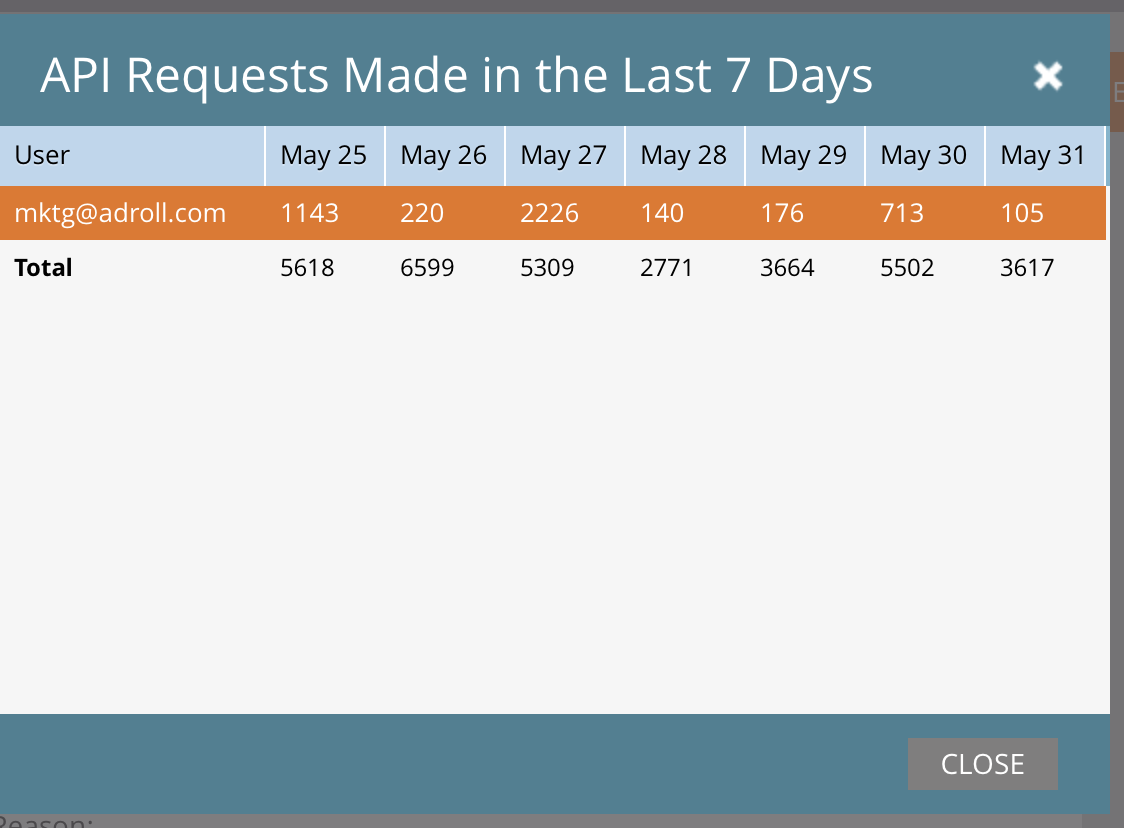 The relevant user should be listed. If there are numbers below each date, the integration is working.
If the user you created for the AdRoll Marketo Connector is not listed, or if all the results are zero, please follow the following steps to diagnose:
Ensure that you have waited at least 24 hours - Marketo data syncs every day at midnight (PST).
Ensure that you followed all instructions in the previous instructions - specifically that "Share AdRoll data with Marketo" is enabled.
Ensure that you have an active AdRoll campaign that has a meaningful amount of impressions and clicks, at least 500 clicks is recommended.
Ensure that you have opted in to our Universal Opt In. 
Ensure that your Marketo user has a meaningful amount of email addresses in it. AdRoll Marketo Connector only writes data back to known Marketo users.
Please escalate to your Account Executive if you have confirmed these steps.