Please have confirmed your Marketo Connector is working before following these instructions.
Create a new Marketo SmartList 

On the right, search for "AdRoll" and drag the "AdRoll daily clicks and impressions" event into the Smart List.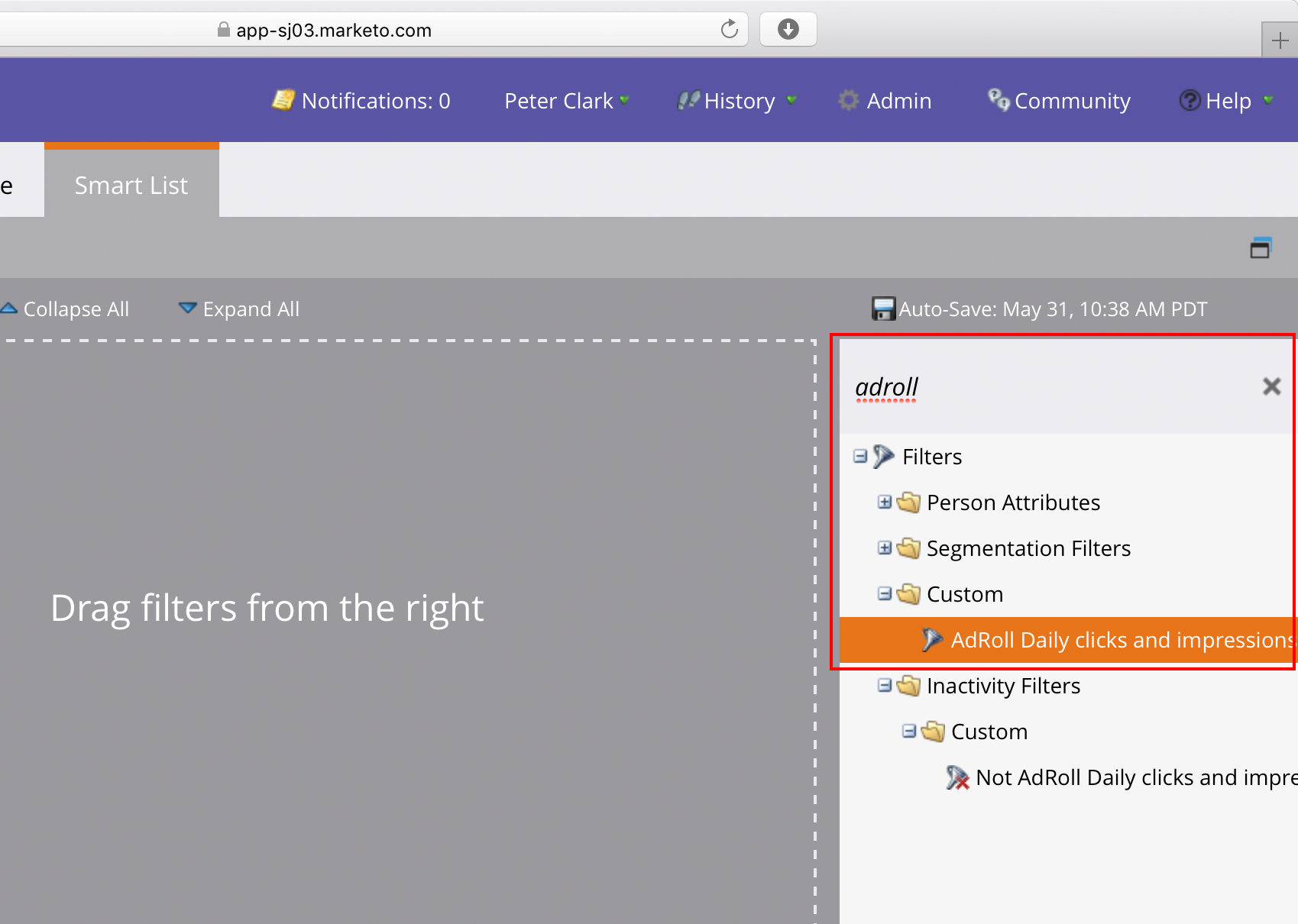 Click the drop down in the top right of the step to specify what constraint you wish to filter by (Clicks, Impressions, Conversions, ...).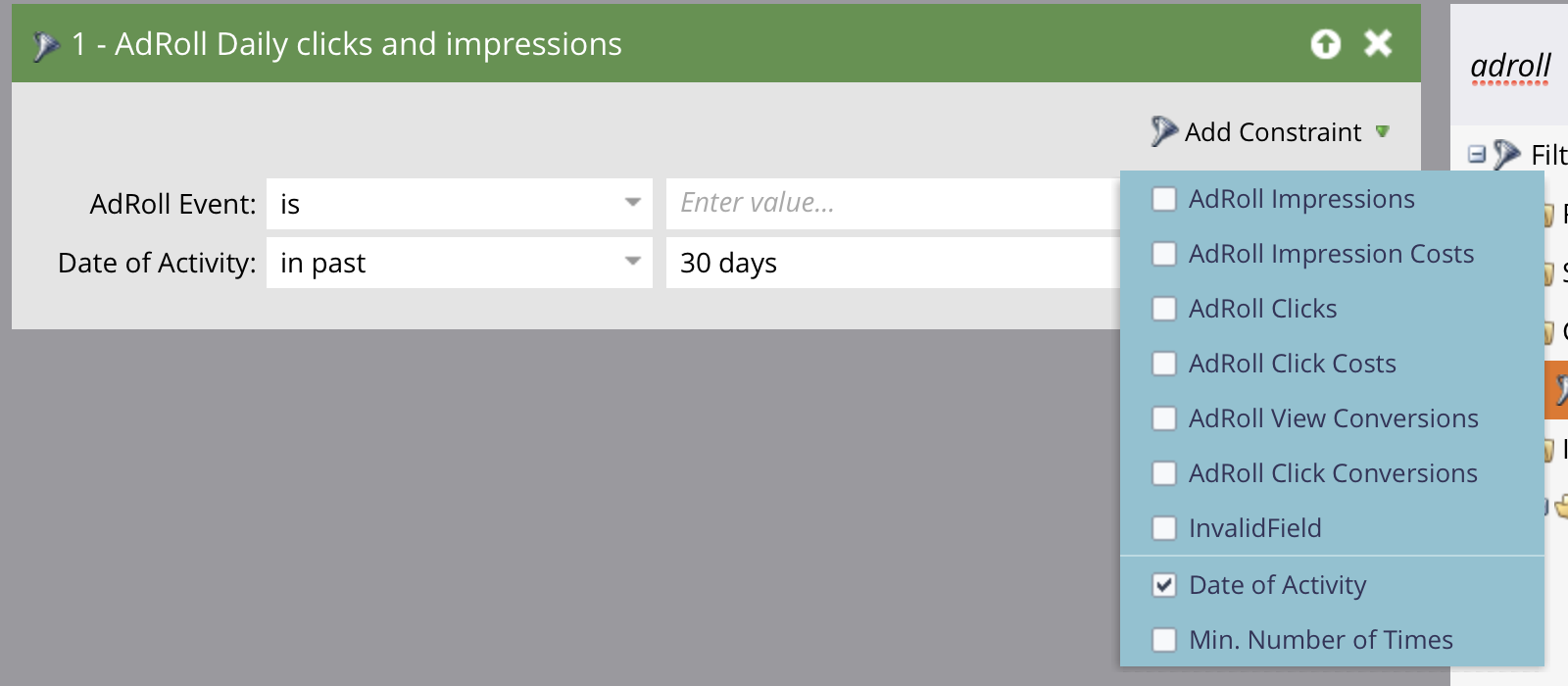 For example, to show all Marketo records that had an AdRoll View Thru Conversion in the last 30 days:

Clicking the "People" tab will show you all relevant people that match this criteria. If you click an individual record by clicking their "ID" you can inspect the individual data.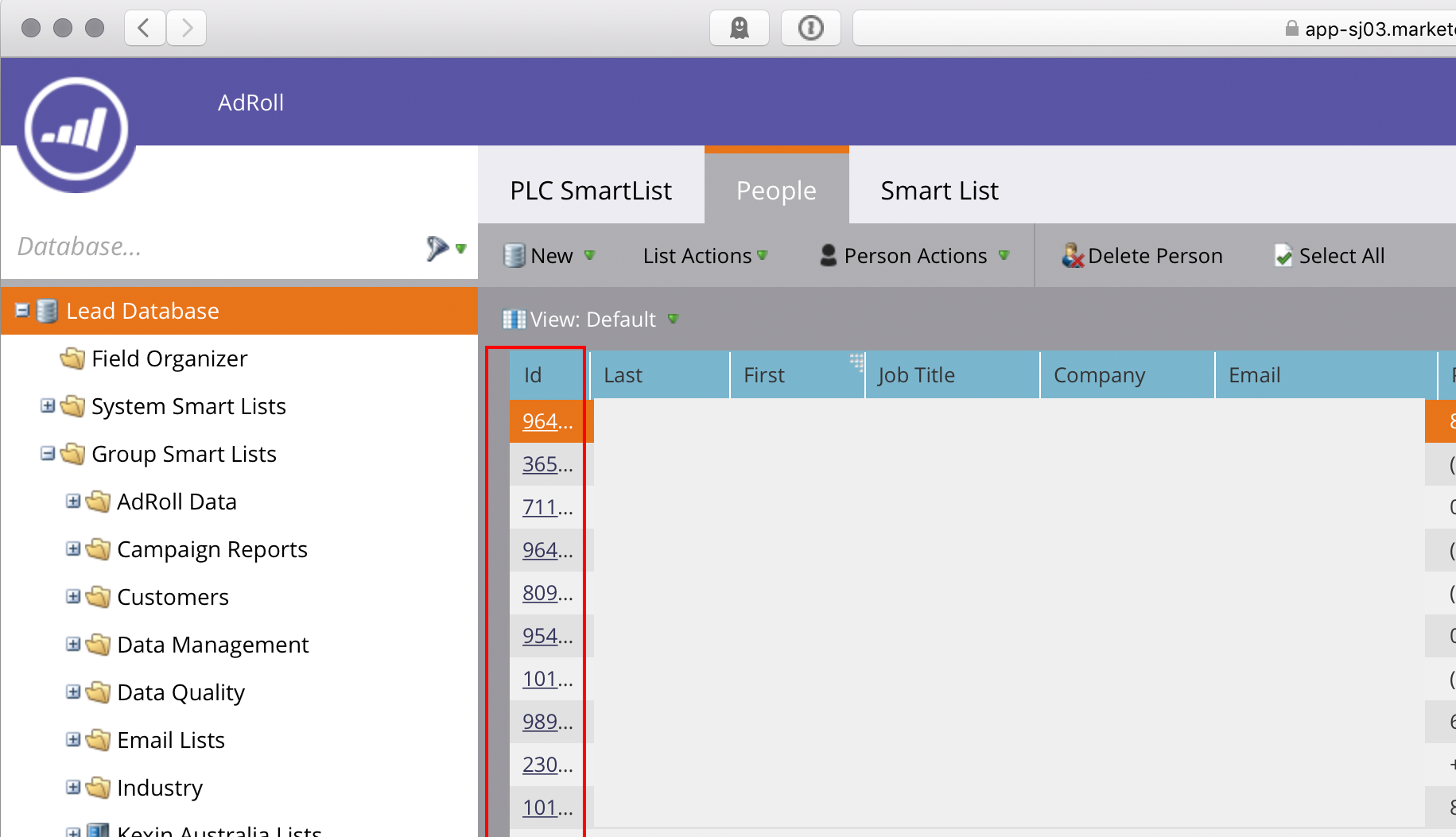 To view the data, after clicking an individual record id, and then click "Activity Log" and then search for "AdRoll Events" and click an entry: